history
DEBUG en
{B24B4CF3-1010-4303-9431-23AF0A3ACDEF}
120 years of manufacturing experience endorses Qualicaps® as a market leader and preferred partner in the pharmaceutical industry for the capsule dosage form.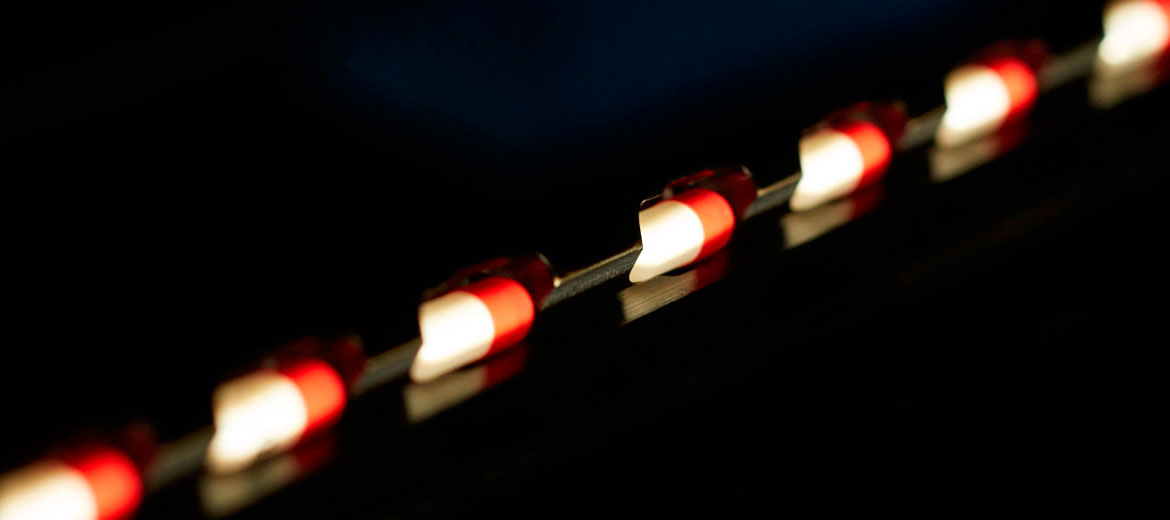 DEBUG elemento incrustado LINE DEBUG
PROVIDING EXPERTISE FROM 1897

Qualicaps® originated in 1897 as a two-piece hard capsule manufacturing plant belonging to Eli Lilly & Co. and located at its headquarters in Indianapolis, USA. The name "Qualicaps", however, did not come about until 87 years later, when in 1984 the prospering capsule division that had grown from the production plant was officially registered as such.

Qualicaps® was then sold in 1992 to the Japanese pharmaceutical company Shionogi & Company, where it continued to make great strides in innovation, enabling the broadening of the hard capsule market offering and the improvement of capsule performance in drug delivery. It was also during this stage of our history when the division responsible for pharmaceutical processing equipment was created.

In 2005, the private equity and alternative asset management firm The Carlyle Group acquired Qualicaps®, marking the first time in its then 108 years of existence operating as an independent business no longer belonging to a pharmaceutical company. During the time of The Carlyle Group, the growth strategy of Qualicaps® focused on vertical integration through the purchase of Technophar, manufacturer of high-precision hard and soft capsule production machines and support equipment, as well as international expansion through the construction and inauguration of a hard gelatin capsule manufacturing facility in Romania.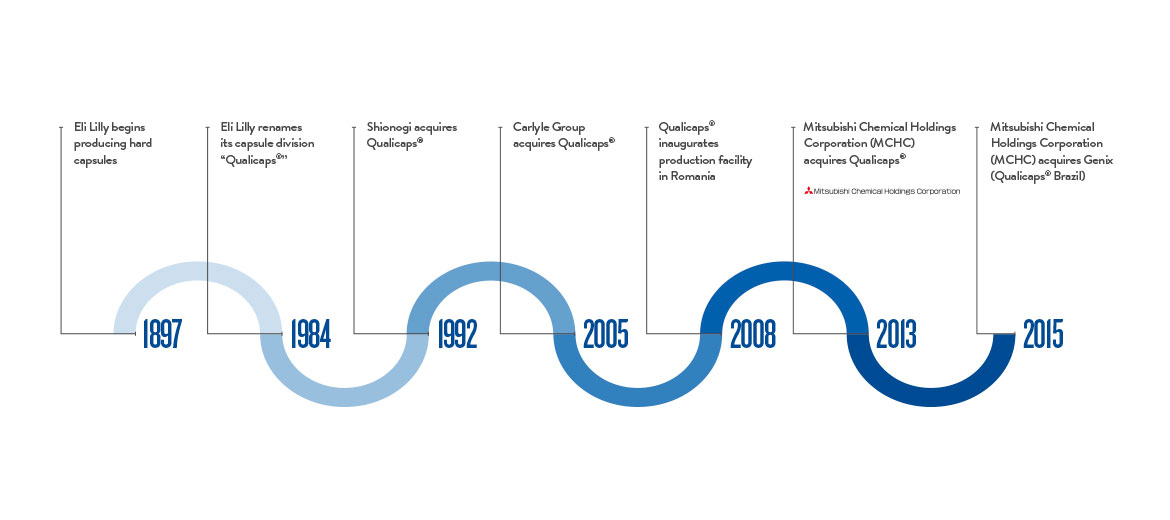 Since 2013 and through to today, Qualicaps® is a proud member of the Mitsubishi Chemical Group Corporation.
Our most recent milestone is the acquisition of Genix Industria Farmaceutica Ltda., Brazil's leading two-piece hard capsule manufacturer and its integration into the organization as Qualicaps® Brazil.