LIQUID-FILLED CAPSULES, THE BEST OPTION TO CHALLENGING FORMULATIONS
10/01/2021
Events
Advantages
Capsules
Dosage Form
Liquid
Filling
Dissolution
Encapsulation
Innovation
Sealing
Technical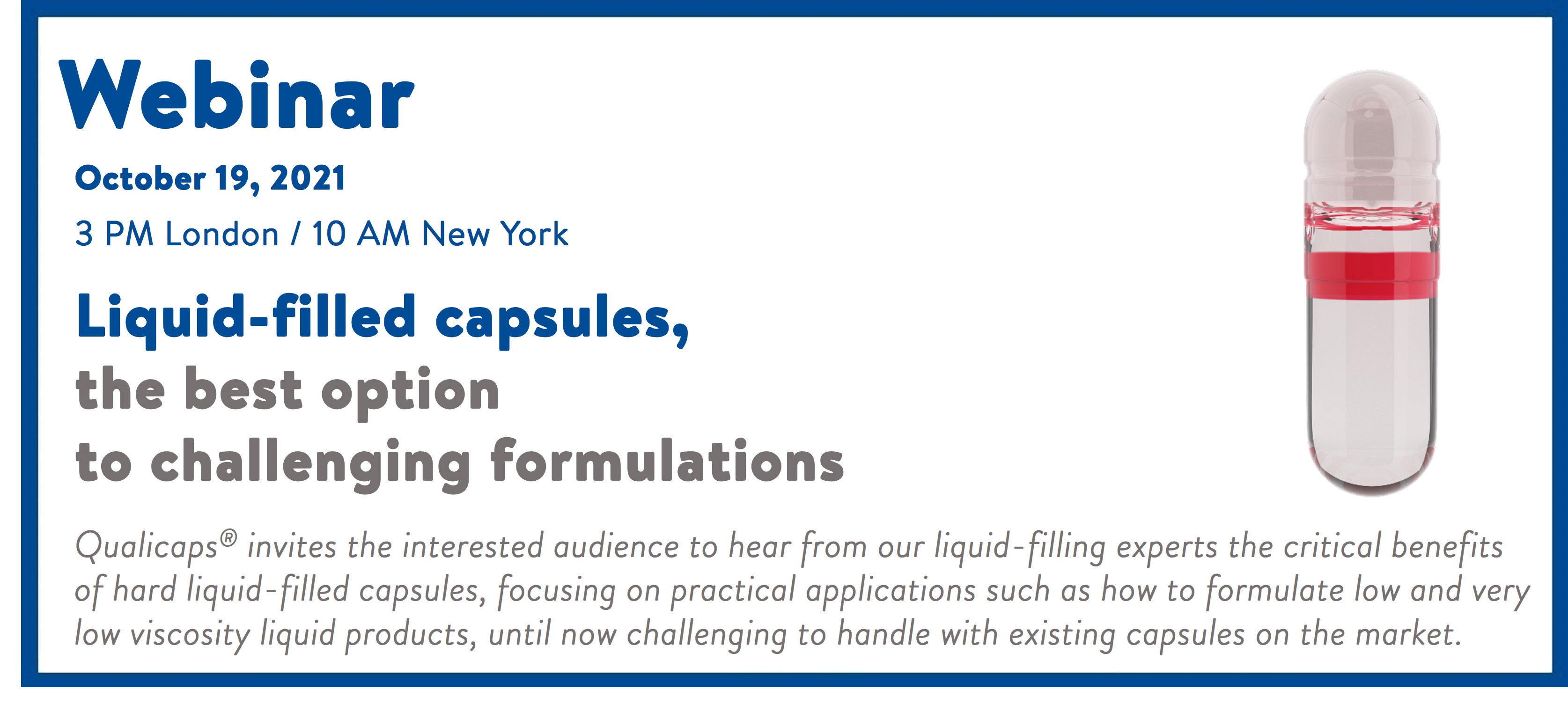 Liquid-filled capsules
are one of the most profitable and promising strategies to face the multiple challenges that the pharmaceutical and consumer healthcare industries face today. This added-value oral dosage form provides functional advantages that enable the successful development of new complex pharmaceutical and nutraceutical formulations. Liquid-forms can overcome many of the ingredients' troubling physical and chemical properties (solubility, moisture-sensitivity, hygroscopicity, oxidation, etc.) that affect the effectiveness and efficacy of the final product.
Join us on
Tuesday, October 19, 2021, at 3 PM London/10 AM New York
for a webinar that will provide interesting information about the significant benefits of hard liquid-fill capsules. Our liquid-filled capsules experts will also focus on practical applications, e.g., how to formulate low and very low viscosity liquid products, until now challenging to handle with existing capsules on the market.
Click here to register today:
https://bit.ly/2UUHaks